Beth El Nursery School - State-of-the-art STEM Studio!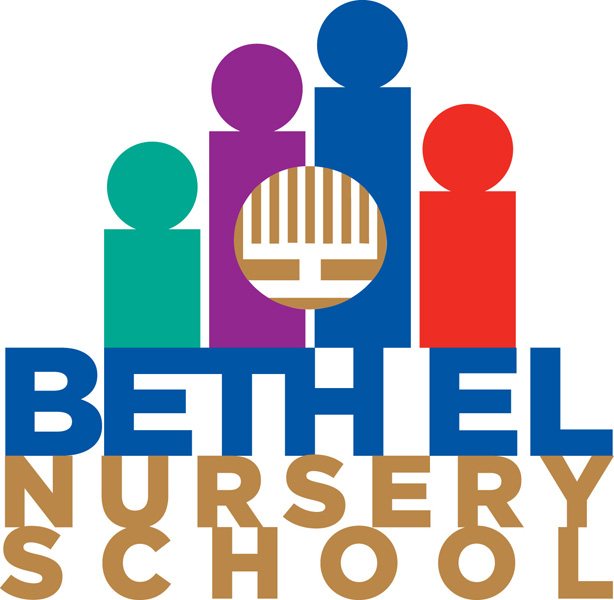 Click Below for..
Toddler Time (not offered at this time)
Beth El Nursery School on the News!
Nursery School Mission Statement
The primary goal of Beth El Nursery School is to establish a foundation for learning in a warm and nurturing environment for children ages 18 months to 4 years old and their families. Our program, which is inspired by the Reggio Emilia approach to early childhood education, is an interconnected web of practices anchored by our understanding of children as being eager to explore and learn, competent and resourceful, ready to collaborate, and full of wonder and delight. Our classrooms provide interactive environments that stimulate the different talents, abilities and timetables of each developing child. We encourage children to become independent learners while we promote personal creativity and expression. Learning activities are designed to promote all aspects of a child's development — social, physical, emotional and cognitive — as we seek to nurture a child's curiosity and sense of community. Our school embraces families from all backgrounds and cultivates a connection to Jewish values and tradition. Families are partners in the work that we do, joining with children and teachers to celebrate Jewish life and learning. Ideas and practices are explored from different perspectives, creating a richly textured tapestry that gives expression to our unique approach to early childhood education.
What Makes Us Special?
Nationally recognized, award-winning nursery school
Warm & nurturing faculty certified in Early Childhood Education and dedicated to meaningful childhood practice
State-of-the-art facility including two outdoor year-round playgrounds and expansive indoor spaces for gross motor activities
Assorted enrichment specialists, including music, movement and nature
School selected by UJA Federation/Jewish Education Project/Westchester Jewish Community Services to participate in PROJECT SEED, an ongoing innovated program to enhance knowledge in guiding early emotional development in young children
On site child psychologist consultant
Programs
All programs are staffed by at least two teachers. Class size is limited by age category and/or room size. In an effort to increase the Hebrew language component of our programs, our classes are given Hebrew names according to the parts of a tree, which is reflected in our logo.
Toddler Time: For children between the ages of 18 and 24 months when the program begins in October.
Shoresh Classes for Two-Year-Olds: Children must be two years old by December 31st of the entering school year.
2-Day class: Tuesday, Thursday 9:00AM-11:45AM
3-Day class: Monday, Wednesday, Friday 9:00AM-11:45AM
5-Day class: Monday-Friday 9:00AM-11:45AM
Gezah Classes ("trunk") for Three-Year-Olds: Children must be three years old by December 31st of the entering school year.
5-Day classes only:
Full-Day Threes (9:00 AM – 2:00 PM)
Half-Day Threes (9:00 AM – 12:00 PM)
Anaf Classes ("branches") for Four-Year-Olds: Children must be four years old by December 31st of the entering school year.
5-Day classes only:
Full-Day Fours (9:00 AM – 2:30 PM with Winter Fridays 2pm dismissal for Shabbat)
Our school calendar is determined in part by the New Rochelle Public School schedule and by the Jewish holiday calendar. Shabbat and Jewish holidays are celebrated. Transportation is available through a private bus company.
Extended Hours
NOT AVAILABLE DUE TO THE PANDEMIC
Beth El Nursery School is happy to provide before and after care for students enrolled in the Nursery School. Available 8:00am-5:30pm (Fridays to 2:30pm to accommodate for Shabbat) Click here for more information.
Enrichment Programs
NOT AVAILABLE DUE TO THE PANDEMIC
Debra Steiglitz leads all of our classes in Shirah, our weekly music program.
Coach Steve provides exciting gross motor activities and sports.
Shmulik, known as the pied piper of Beth El, engages our 3 and 4-year-olds in Rikud, a Hebrew focused movement and drumming program.
Gail Koller, known as Teva Gail, guides our 3 and 4-year-olds in Teva, as they explore a variety of science and nature themes.
The children of Beth El Nursery School are welcomed into the Beth El Library on Mondays, Tuesdays and Wednesdays. Our librarian selects and reads age-appropriate books to share and enjoy with the children and teachers.
Professional Specialists
Project SEED (Supporting Early Emotional Development) is a collaboration between Westchester Jewish Community Services and the Jewish Education Project and is designed to help early childhood educators support young children's emotional development. Ellen Ferber LCSW is Beth El Nursery School's Project SEED consultant, and an integral component of our school community. She a clinical social worker and early childhood development and curriculum consultant. She works together with teachers, parents and directors to understand children developmentally and address challenges in the classroom with behavior, curriculum, and group dynamics. She is available to support parents individually and in groups to understand their children and to obtain help if needed to facilitate their child's optimal development.
The Nursery School Lenses
This set of core Jewish values and ideas guide our work at Beth El. Understood as "lenses," they help create a framework for teachers and parents for study, discussion and development of a shared vision in the classroom. Reggio-Emilia, Italy, considered as having one of the best preschools in the world, has a unique educational philosophy, remarkably parallel to these lenses. Here at Beth El we synthesize the principles outlined in the lenses with the philosophy of Reggio education, thus making us a Reggio inspired place of learning:
Divine Image
Tzelem Elokim
Reggio's central value —an image of the child as capable — mirrors the Jewish idea that every individual is created in the image of God. The school community honors everyone's uniqueness and diversity is celebrated. Children are provided with the opportunity to explore and express themselves through "a hundred languages," including music, movement, writing, art, stories, dramatic play, cooking, games, manipulatives, discussions, block play, physical education, nature, and numerous artistic media.
Holy Space Kedusha
We endeavor to create beautiful and sacred spaces for our children. This is reflected in our classrooms where materials, books, nature and Jewish traditions are honored. Families come together to appreciate the blessing of having a community.
Interpretation
D'rash
As Jews, we have a rich culture of inquiry and dialogue. Similarly, in Reggio, educators believe that the documentation of these processes is powerful. Our staff engages in meaningful documentation of children's work in an effort to share what transpires in the classroom and give honor to children's work.
Covenant – Belonging and Commitment
B'rit
We believe that the relationships we educators forge with our families are what enable each of us — parent, teacher, and child — to achieve our divine potential.
Journey
Masa
Jewish history is rife with examples of famed journeys. At Beth El, as in Reggio-Emilia, we believe in the power of the journey, and thus we allow children the time to journey toward their own conclusions in their own way. It is clearly understood that each child is a unique individual with his/her own pace of development that must be considered and respected at all times.
Awakening and Awareness
Hitorerut
We advocate a playful, relaxed, non-pressured environment rich in experiences that foster imagination, curiosity, creativity and independence. We seek to stimulate children's natural sense of amazement, wonder and joy of discovery.
Repairing the World
Tikkun Olam
As Jews we are obligated to walk the world mindfully. We teach our children to act with kavod — respect; to realize their responsibilities toward one another and the earth.
Please call the Beth El Nursery School at (914) 235-2700, ext. 250 to arrange a tour or to receive further information. You can also email us at Nursery@bethelnr.org.
Thu, September 23 2021 17 Tishrei 5782