Introducing Gabriela Schvartz, Our Cantorial Intern
01/28/2020 03:49:49 PM
| | |
| --- | --- |
| Author | |
| Date Added | |
| Automatically create summary | |
| Summary | |
Dear Friends,

I am excited to share the news that Gabriela Schvartz, our prayer leader from the Rosh Hashanah and Yom Kippur Kasakove Service, was just approved for a visa and will join our clergy team as a cantorial intern through June of 2020. Gabriela will be arriving the end of this week. This is exciting news for our community!
​​​​​​​

In December of 2019, Gabriela was ordained as a cantor by the Latin American Rabbinical Seminary, Marshall T. Meyer (Seminario Rabínico Latinoamericano), the Conservative Movement's cantorial and rabbinical school in South America. In addition to being a singer and music teacher, Gabriela is now an ordained cantor. Cantor Schvartz served numerous congregations, including Jerusalem
Synagogue in Buenos Aires, Temple NCI Emanu-El in Beunos Aires, and Community NBI Bnei Israel in Santiago de Chile.

Gabriela was born in Buenos Aires, Argentina and grew up in a family very deeply attached to Jewish traditions and a strong love for the Land of Israel. Cantor Shvartz spent time studying in the Conservative Yeshivah in Jerusalem, where she had the opportunity to lead services with Nava Tehila. She was also part of the Bridge Builders program, which is an interfaith dialogue group between Muslims, Christians and Jews, in Buenos Aires, Argentina. Gabriela has travelled to the United States, Israel, and Brazil in order to perform Jewish and Argentinian music in many communities, and has taught music in Jewish day schools for many years.
 
Here at Beth El, Gabriela will be our Cantorial Intern and as such, she will function as part of our clergy team. Cantor Schvartz will lead services on Niggun HaLev shabbatot as well as share the davenning with Cantor Aqua one other Shabbat a month. She will have the opportunity to do some teaching and bnei mitzvah tutoring, and of course, will bring her musical passions and skills to many parts of the synagogue culture.
 
I want to invite everyone to a Melaveh Malkah on February 8th at 7:30pm. This will be an opportunity to welcome Cantor Schvartz to our community, sing with her, and maybe she will treat us to a song or two from the Argentinian Jewish repertoire. Register here for the Melaveh Malkah and look for an announcement about the location.
 
I am thrilled to have our community filled with Cantor Schvartz's voice and music for the next few months. It will be a real treat for our community.
 
L'shalom,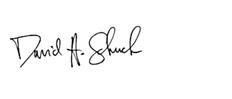 Rabbi David A. Schuck


{{shulcloud_footer_left}}
{{shulcloud_footer_right}}
Thu, December 1 2022 7 Kislev 5783