A Thanksgiving Message
11/28/2019 12:33:44 PM
| | |
| --- | --- |
| Author | |
| Date Added | |
| Automatically create summary | |
| Summary | |
Dear Friends,

Over the next few hours, families and friends will gather around kitchen islands to catch up, sip wine, revert to long established family dynamics that are stronger than our good will, and hopefully, laugh a lot. The turkey will bake in the background. Texts and calls will connect us to those who can't join us. And a meal will be shared. 

Wendell Berry captures the simplicity of being content in his poem "The Want of Peace."

All goes back to the earth,
and so I do not desire
pride of excess or power,
but the contentments made
by men who have had little:
the fisherman's silence
receiving the river's grace,
the gardener's musing on rows.

I learned to fish from my dad Marvin Schuck ז"ל, and I can remember stretches of silence in between our casts and conversation. In the beginning, those silences were hard and felt awkward, but in time, I stopped noticing them. My body would relax and my laser focus on the bobber became a form of meditation. At that age I didn't realize that in those moments of silence, we were both receiving the water's grace. I would give anything to have those silences back. 

Exactly three weeks ago today my family buried my father. Today, on this day of Thanksgiving, my heart, though not broken, feels a bit wobbly. I am stumbling my way through my loss, which on some days feels like an incorrigible pit and on others, fades into the background like a faint echo.

It has been many years since my father joined us around that kitchen island due to his protracted illness. Though I have missed him each year, I have grown accustomed to naming his absence at the start of the meal, often with some tears, and then moving on. This Thanksgiving is different, but surprisingly, I feel a deeper sense of gratitude than I have in a very long time.  

My father's death generated many small acts of kindness that had a profound impact on me despite how simple they were. A home-cooked meal that included my favorite kubeh soup or meat and potato stew felt like someone had swaddled me in a blanket of warmth and love and reassured me that life eventually goes back to normal. An email, text, or card wishing me comfort that ended with the sentiment, "I know this is a difficult time for you so please, please do not respond to this note" felt like someone reminding me that it is okay to just take care of my own needs rather than everyone else's. A shiva visit by a local rabbi who did not speak to me at all but just stood tenderly nearby while I prayed and then simply hugged me and left felt like a kavod of giant proportions. I learned the importance of the both / and: that I could be both heartbroken and feel deeply cared for by people who extended these small kindnesses to me.

One small act of kindness can have an outsized effect on someone. When we measure an act by the impact on a person's life rather than the effort it takes to do it, we discover there is nothing small about these gestures. In fact, these small acts may be larger, more significant than the things we spend most of our time doing and most of our money acquiring. 

I will never forget the feeling of burying my father: it was both brutal and tender. The finality of the moment felt brutal, but the way my family and friends performed the burial was tender. We filled the grave in silence, without chatter and socializing, and with honor and dignity, using our own hands, some of which were as tiny as the fingers of an eight-year old girl. The silence was punctuated with signing, which was soft and intentional. בְּיָדוֹ אַפְקִיד רוּחִי Into God's hand my soul I place. In the silences between the humming, I was back at the lake off of Birchfield drive fishing with my father, relishing the silence that held us as we watched the water. Only this time, we received the grace not from the water, but from the kindnesses that people extended to us through the most dignified and heartfelt burial I have ever seen. 

Both. And.

This Thanksgiving, I encourage all of us to gather around our tables and reflect on the magnitude of modest acts of kindness and love. In the brokenness of our world, it is urgent to recognize the many ways that we are blessed by the generosity of the people in our lives. Gratitude may really be that simple, and we can feel these blessings even amidst our deepest sorrows, so I encourage us to especially reach out to those among us who are struggling.  

I wish each and every one of you and those whom you love a Happy Thanksgiving and a 2020 filled with the largest acts of small kindnesses.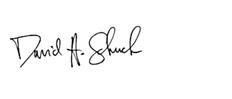 Rabbi David A. Schuck
​​​​​​​​​​​​​​
{{shulcloud_footer_left}}
{{shulcloud_footer_right}}
Mon, May 16 2022 15 Iyyar 5782