A Note from Rabbi Schuck
05/22/2019 08:01:50 PM
| | |
| --- | --- |
| Author | |
| Date Added | |
| Automatically create summary | |
| Summary | |
Dear Friends,
 
I hope that this email finds you well.
 
I am beyond thrilled that we have the opportunity to learn this weekend from our scholar in residence, Tal Becker. I have had the privilege to learn with Tal at the Hartman Institute where he is a Senior Fellow. I can say- without hyperbole- that Tal is one of the wisest, most nuanced, and thoughtful speakers / experts on Israel I have ever heard (and I have heard many!). It is extremely challenging to engage Tal for a Shabbat, not just because he is an advisor to the current Israeli government, but also because the demand for his teaching is very high. We are lucky to have him in our community this Shabbat.
 
Tal will speak on Friday night after dinner. I strongly encourage you to join us for services and dinner after which Tal will speak. He will also give a talk during the sermon slot on Saturday morning as well as a final talk and Q & A after kiddush lunch.
 
I hope that you take advantage of this special opportunity, and I look forward to seeing you in shul this Shabbat!
 
To register for dinner, please visit www.bethelnr.org/scholar.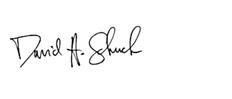 Rabbi David A. Schuck
​​​​​​​​​​​​​​
Beth El Synagogue Center
1324 North Avenue
New Rochelle, NY 10804
Mon, May 16 2022 15 Iyyar 5782