A note from Rabbi Schuck about a unique opportunity this coming December.
03/14/2019 03:01:20 PM
| | |
| --- | --- |
| Author | |
| Date Added | |
| Automatically create summary | |
| Summary | |
Dear Friends,

I am thrilled to offer our community a very unique opportunity this coming December. I will be bringing a group of congregants from Beth El to Israel for an advanced educational opportunity which will include travel in the West Bank / Yehudah V'Shomron and East Jerusalem to meet with a diversity of Palestinian civil society leaders. This is an opportunity to engage directly with a cross section of Palestinians as part of deepening our own engagement with and education about Israel, Israeli society and the challenges and opportunities that Israel faces in the coming decades. We will hear from people with diverse political outlooks, economic and social backgrounds, genders, age, and religious identities.

Encounter is a nonpartisan educational organization enabling Jews to "encounter firsthand the people, perspectives and challenges at the heart of the conflict…[their] programs inspire new perspectives, new conversations and new approaches to the conflict." It is the only educational organization that I know of which creates opportunities for American Jews to have an experience like this without a politically prescriptive stance. The American Jewish leaders who attend their intensives identify across religious and political lines. We are so fortunate that Encounter has agreed to run a trip for our synagogue, as their intensives have only been open to rabbis and other Jewish professionals.

All members of our community are invited to apply to join our trip. Since this trip is only open to people who already have a deep relationship to Israel, Encounter will vet all of the applications and ultimately determine who is accepted (for those who have never been to Israel or have only a surface experience of Israel, please join our first timer trip in the Summer of 2020 or our off the beaten path for those who have visited once but want to explore Israel more deeply).
 
I was blessed to attend an Encounter intensive as a participant in the summer of 2017, and then return as a facilitator in October of 2018. Initially, I was reluctant to participate on an Encounter trip because I am a Zionist, and I was unsure how this experience might impact that core part of my identity. In the end, that ambivalence could not have been more misplaced. Encounter created a safe space for me to explore some of the most complex questions about the conflict, and these explorations emerged from Ahavat Yisrael (a love of the Jewish people), Encounter's first and guiding value. My experience lifted the veil of ignorance that clouded aspects of my understanding of the conflict and commenced a process of trying to understand the experiences of Palestinians without devolving into postures of rhetorical slogans. I am a much stronger rabbi and Zionist because of Encounter, and I am so excited to be able to offer this experience to our synagogue.

Our trip will begin in Jerusalem on the morning of Monday December 2, 2019 and finish on Thursday, December 5th in the early evening. All of our participants are invited to spend a special Shabbat with me in Jerusalem that weekend.
 
We will have an informational session about our trip on April 7th at 10am at Beth El. I will offer a presentation of my experience on Encounter which will be followed by a presentation from Yona Shem-Tov, Encounter's Executive Director (her bio is below). She will speak about the work of Encounter and discuss Beth El's intensive, and we will both be available for questions about the trip. I hope to see you there.
 
If you are interested in learning more about the trip, please come to Beth El on April 7th. Feel free to email me (dschuck@bethelnr.org) with any questions.
 
L'Shalom,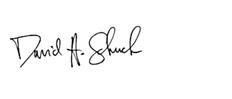 Rabbi David A. Schuck
​​​​​​​
Yona Shem-Tov
Executive Director, New York
 
Yona has worked as a Jewish educator for over 20 years. Prior to joining Encounter in 2011, Yona pursued graduate studies at The Hebrew University and doctoral research in Education and Jewish Studies at New York University as a Wexner Graduate Fellow. While at NYU, she co-founded a national program linking scholars and practitioners of Jewish History Education, and helped launch the Ariane de Rothschild Fellowship — an initiative of the Edmond de Rothschild Foundation linking Muslim and Jewish social entrepreneurs from France, the U.K. and the U.S.
​​​​​​​

Beth El Synagogue Center
1324 North Avenue
New Rochelle, NY 10804
Mon, May 16 2022 15 Iyyar 5782