A Message from Rabbi David A. Schuck
09/07/2018 01:30:19 PM
| | |
| --- | --- |
| Author | |
| Date Added | |
| Automatically create summary | |
| Summary | |
Dear Friends,

We find ourselves moments away from the Yamim Noraim, the High Holidays. This is a time for reflection, connection and celebration. It is a time to reflect on our lives, think about the successes we have had over this past year, the struggles we have overcome and the challenges that remain. It is a time to connect with one another, with ourselves and our dreams, with God and with our community. This is a time in which we create space for our deepest needs to emerge. 

We all prepare for the holidays in different ways. Josh Warshawsky, a graduating rabbinical student and a talented musician, has a gift of bringing prayer to people through music. He recently created a communal singing experience of his new music which was recorded and is being shared with the larger Jewish community. The album is called  Chaverai Nevarech (Friends, Let Us Bless), and every two weeks, he is releasing a video and Jewish reflection for each new song on the album. I am excited to share his message with you in the hope that it will help you prepare for Rosh Hashanah and Yom Kippur. We all prepare in different ways: for some its reflection, for others its cooking, and for many, we reconnect to loved ones and wish them sweetness for the new year. Perhaps you too will be touched by the music, voices, and vibrancy of this new song.

We are also excited that Josh will spend shabbat with us as an artist in residence for Shabbat Shira (the Shabbat of Song), January 18th and 19th. Josh will also perform a concert that Saturday night here at Beth El for the larger community. Josh spends his summers in residency teaching and sharing music and tefillah at Ramah camps across the country. We will welcome Rabbi Ethan Linden, the Director of Camp Ramah in the Berkshires, for that shabbat as well, as Ramah joins us in bringing Josh to our community. Rabbi Linden will have the opportunity to speak about the transformative power of Jewish summer camps. Mark your calendars for a special musical shabbat with Camp Ramah here at Beth El.
 
I look forward to seeing you in shul over the holidays and I wish you solace and fulfillment during these days of prayer and reflection. 

Shana Tovah. May you and your loved ones have a healthy and sweet new year, full of blessings, music, and all that you are seeking.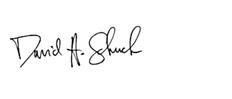 Rabbi David A. Schuck
Rosh Hashanah is not only the birth of a new year, it is the birthday of the entire world. When God began to create the world, all of the angels began to argue with each other. The angel of Chesed (loving-kindness) said, "Holy One! You should create humankind, as they are filled with loving-kindness!" The angel of Truth said, "O Holy One! Do not create humankind, as they are filled with lies!" What did God do? God lifted up the angel of Truth and threw it to down the Earth, as it is written, "And Truth was hurled to the ground (Daniel 8:12)." The angels immediately began shouting, "Holy One! What have you done? You have thrown your holy seal of Truth to the ground!" And the Holy One replied, "Truth springs up from the Earth (Psalms 85:12)."

There is no such thing as absolute truth; inflexible, unalterable. Truth does not come from on high. Ever since the moment that God threw Truth to the ground, truth must be found in humanity. Which means it is up to us to recognize truth and to use it for good. This is a huge responsibility, and the Holy One knew that it was right to give this responsibility to humanity. After God created humans, God looked and said "v'hinei tov me'od," "and it was very good." What is it that is very good? What is it that is tov me'od? It is Adam. The letters Mem Aleph, Daled (Me'od), also spell Adam (Aleph, Daled, Mem). The hidden truth is that there is goodness, very goodness in fact, in each one of us. And the goal of this season of repentance and introspection is to see it in ourselves and find it in each other.

This is what it means to seek out truth. To bring out the tov me'od in ourselves and in those around us, and strive to fill the world with a little more emet, and a little more tov me'od. May 5779 bring us more of both.

(Adapted from Bereishit Rabbah 8:5)

Shanah Tovah!
-Josh Warshawsky
Beth El Synagogue Center
1324 North Avenue
New Rochelle, NY 10804
Tue, July 14 2020 22 Tammuz 5780