A Message from Rabbi David A. Schuck
07/01/2018 09:10:15 AM
| | |
| --- | --- |
| Author | |
| Date Added | |
| Automatically create summary | |
| Summary | |
Dear Friends,

I have been deeply blessed to be a fellow at the Shalom Hartman Institute's Rabbinic Leadership Initiative. I have been part of a small cohort of rabbis from all denominations (Orthodox, Reform, Conservative, Reconstructionist, and Renewal) from across North America. The experience has been enriching in so many ways.

This is my third and final year of the fellowship. In addition to the weekly study that we do through Zoom (online web conferencing), we spend three and a half weeks of the summer doing intense learning with professors, scholars, rabbis, and public intellectuals from all over Israel. We are usually in the beit midrash by 8:30am and our learning is until about 9:30pm. It is intensive and demanding, but for me, as a person who fell in love with Judaism through study, it is a dream come true.

This time at Hartman has been a wonderful professional resource for me. In addition to the torah l'shmah (study for its own sake), I have taught classes at Beth El that were sourced in my learning at Hartman. This will continue during the coming year as well, as I prepare to teach a course on Israel that was developed in large part by the Hartman Institute. Please look out for information regarding this class. It will be part of the Open Beit Midrash.

I am grateful to work in a shul that affords its rabbinic leaders time to refill the well and engage in serious Torah study and professional development. I bring Beth El with me into the beit midrash, as I am often thinking about the community as well as the individuals who have entrusted me with aspects of their lives that are private. I continue to keep you in my heart and in my prayers. You are in good hands while I am away with Rabbi Sitkin, a gifted and caring rabbi.

It is wonderful to be in Jerusalem, to come back home, and to study and pray in this city that has captured my heart and my dreams. I look forward to seeing you in August and catching up.

Wishing you all well.

Kol Tuv,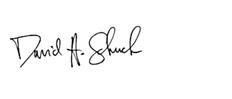 Rabbi David A. Schuck
Beth El Synagogue Center
1324 North Avenue
New Rochelle, NY 10804
Tue, February 19 2019 14 Adar I 5779