A Message from Rabbi David A. Schuck
06/22/2018 05:10:19 PM
| | |
| --- | --- |
| Author | |
| Date Added | |
| Automatically create summary | |
| Summary | |
Dear Friends,

The past few weeks have been challenging for Americans, as many of our citizens have confronted a policy on immigration that has forcefully separated children from their parents. I am heartened by the fact that the response from the Jewish community has been swift and unified, as organizations from the Conservative, Orthodox, Reform, and Reconstructionist Movements have made statements opposed to this administration's interpretation of a "zero tolerance policy" on immigration. 

The Jewish people have endured too many periods in which families were cruelly destroyed by oppressive policies, in particular, during periods in which Jews were scapegoated for society's ills. Our values are remarkably clear about the primacy of families, and this administration's treatment of the migrant families who cross our border is a violation of the moral expectation of our tradition. While I believe that we must have policies that deter illegal entry into our country, this administration's interpretation and implementation of those policies is deeply troubling and unnecessarily cruel.  

As a congregational rabbi, I am reluctant to make statements about politics, as my obligation to build a Jewish community of diverse politics is deeply important to me. However, there are times that our moral obligation clearly requires us to take a stand, and this is one of those times. The criticism of this policy has been bi-partisan, as prominent Republican lawmakers have opposed it on the basis of their moral convictions. The Jewish community has also responded with a unity that is rare to find, as it has been uniformly critical of this policy. This unified prophetic voice from our community was exemplified by a letter signed by many organizations within the Jewish community, including the Orthodox Union, United Synagogue of Conservative Judaism, the Union for Reform Judaism, and Reconstructing Judaism. A copy of the letter is below. 

People in our congregation are diverse in their political views, and there is surely a range of opinion with regard to immigration policy. But no matter what one's policy beliefs are, it is our duty as Jews to ensure that they are developed with the protection of human dignity and family unification in mind. 

The President of the New York board of Rabbis (the largest aggregation of rabbis in the world comprising seven hundred fifty rabbis from all streams and denominations of Judaism) wrote the following in his most recent statement:

"The response has been stirring and heartwarming. Religious voices from the right to the left have found their prophetic vocal cords. No one has remained silent. But the reality still persists, even after the Administration has officially backtracked on its interpretation of "zero tolerance." The policy has only been halted temporarily. Children who have already been shipped around the country remain in their state of fear. Some of them are right here in our back yard: at Abbott House in Irvington, at MercyFirst in Syosset, in Harlem, and elsewhere in our immediate New York area. Separated children are now our local issue!"

I have faith that Americans will join together across political and religious differences to ensure that our immigration policy will be humane, and I hope that we will each do our part to work toward that outcome. May we continue to model the Torah's fundamental mitzvah that we must protect society's most vulnerable: the foreigner, the orphan, and the widow.

I wish each and every one of us a Shabbat Shalom.

Kol Tuv,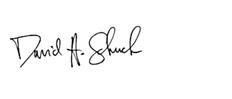 Rabbi David A. Schuck
A letter from the Jewish Community...

The Honorable Jeff Sessions
Attorney General
U.S. Department of Justice
Washington, DC 20530

The Honorable Kirstjen Nielsen
Secretary of Homeland Security
Department of Homeland Security
Washington, DC 20528

Dear Attorney General Sessions and Secretary Nielsen,

On behalf of the 27 undersigned national Jewish organizations and institutions, we write to express our strong opposition to the recently expanded "zero-tolerance" policy that includes separating children from their migrant parents when they cross the border. This policy undermines the values of our nation and jeopardizes the safety and well-being of thousands of people.

As Jews, we understand the plight of being an immigrant fleeing violence and oppression. We believe that the United States is a nation of immigrants and how we treat the stranger reflects on the moral values and ideals of this nation.

Many of these migrant families are seeking asylum in the United States to escape violence in Central America. Taking children away from their families is unconscionable. Such practices inflict unnecessary trauma on parents and children, many of whom have already suffered traumatic experiences. This added trauma negatively impacts physical and mental health, including increasing the risk of early death.

Separating families is a cruel punishment for children and families simply seeking a better life and exacerbates existing challenges in our immigration system. It adds to the backlog of deportation cases and legal challenges in federal courts, places thousands more immigrants in detention facilities and shelters, endangers the lives of more children, and instills additional fear in people seeking safety in our country. In addition, those seeking asylum or other legal protection face numerous obstacles to making a claim, especially from detention. Separating family members at the border would force families into two or more immigration cases instead of a single case for each family, harming their ability to present a successful case.

Our Jewish faith demands of us concern for the stranger in our midst. Our own people's history as "strangers" reminds us of the many struggles faced by immigrants today and compels our commitment to an immigration system in this country that is compassionate and just. We urge you to immediately rescind the "zero tolerance" policy and uphold the values of family unity and justice on which our nation was built.

Sincerely,

American Conference of Cantors
American Jewish Committee (AJC)
American Jewish World Service
Anti-Defamation League
B'nai B'rith International
Bend the Arc Jewish Action
Central Conference of American Rabbis
Hadassah, The Women's Zionist Organization of America, Inc.
HIAS
Jewish Council for Public Affairs
Jewish Labor Committee
Jewish Women International
Men of Reform Judaism
National Association of Jewish Legislators
National Council of Jewish Women
Network of Jewish Human Service Agencies
NFTY – The Reform Jewish Youth Movement
Orthodox Union
Rabbinical Assembly
Reconstructing Judaism
Reconstructionist Rabbinical Association
The Workmen's Circle
T'ruah: The Rabbinic Call for Human Rights
Union for Reform Judaism
United Synagogue of Conservative Judaism
Uri L'Tzedek, The Orthodox Social Justice Movement
Women of Reform Judaism
Beth El Synagogue Center
1324 North Avenue
New Rochelle, NY 10804
Mon, May 20 2019 15 Iyyar 5779