A Message from Rabbi David A. Schuck - This Shabbat, April 14
04/10/2018 01:05:31 PM
| | |
| --- | --- |
| Author | |
| Date Added | |
| Automatically create summary | |
| Summary | |
Dear Friends,

I am very excited for a rich weekend of singing and joy planned for this coming shabbat, April 14th!

Shabbat Morning: Niggun HaLev (Melody of the Heart): 

Join  Deborah Sacks Mintz , Jack Klebanow, our davenning core, and me for an engaging, spirited Shabbat service. The service starts at 9:00am and the entire service will take place in the Crystal Ballroom. Please make an effort to fill the Crystal Ballroom by 9:00am with warmth and singing for the early part of the service, which is contemplative and lyrical. There will be an option for people to participate in a creative exploration of this week's parasha, weaving meditative melodies along the way with Deborah and Jack in the Weiner Lounge.    


We made a few videos with melodies that will be threaded throughout the service. The most recent can be seen here and the others are included on this youtube channel. Please check them out (and enjoy the outtakes!).  
Regular Shabbat Sanctuary Service:

This shabbat, Cantor Aqua and Rabbi Sitkin will lead our regular shabbat morning service in the sanctuary for those who would like to daven there. Please note that we will rope off the sides of the sanctuary so that the we will sit closer to one another. We believe that this will enhance the experience of the community in the sanctuary.

Shabbat Kiddush: Women's Beit Midrash Presents: "Power and Submission, Leadership and Silence: An Exploration of Women in the Tanach"

Bring your kiddush lunch into the Weiner Lounge and join Deborah Sacks Mintz in a text study discussion about the role our matriarchs play in Biblical narratives. Together, we will unpack key texts, exploring the complexities of the diverse roles of female figures in the Tanach. 

Sat Night Melaveh Malkah- Evening of Music and Wine 

Join  Deborah Sacks Mintz , Jack Klebanow, and fellow musicians for a night of music and singing. Whether you enjoy singing, music, or gathering with friends to share a glass of wine, this evening will be warm and joyful. The night is informal so come as you are and bring friends. The evening will be hosted at Beth El Synagogue Center and will begin with Havdalah at 8:45. Come for the night or just for a glass of wine. Either way, you won't want to miss the evening.
Kol Tuv,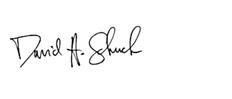 Rabbi David A. Schuck
Beth El Synagogue Center
1324 North Avenue
New Rochelle, NY 10804
Sat, January 19 2019 13 Shevat 5779