A Message from Rabbi David A. Schuck - March 9, 2018
03/09/2018 12:29:34 PM
| | |
| --- | --- |
| Author | |
| Date Added | |
| Automatically create summary | |
| Summary | |
22 Adar 5778/ March 9, 2018 
Dear Friends,

I am so excited for this shabbat! After a week of storms and the loss of power for many, we will harness the goodwill of the community and join our voices together in singing and prayer. We have the following opportunities planned, and I hope to see you at one or all of them! If you haven't joined us for one of these new services, I hope that you will give them a try.

Tonight: An Evening of Song and Prayer: Deborah Sacks Mintz will be joining our cantorial intern Anna Silverman, Jack Klebanow, and me for a service of singing and warmth. Drinks and hors d'oeuvres at 6:00pm and the service begins at 6:30pm. Bring friends. Bring children. Come as you are.

Shabbat Morning: Niggun HaLev (Melody of the Heart) returns with Deborah, Jack, Anna, me, and the Niggun HaLev davenning team. We made another video of a melody that we will weave throughout the service as a theme (be sure to watch through the outtakes at the end). Please watch it by simply clicking the image below. The service starts at 9:00am and the entire service will take place in the Crystal Ballroom. (Some have asked if we would hold the service in the sanctuary. Unfortunately, the seat arrangement, the size of the room, the height of the ceiling, and the acoustics of the sanctuary significantly limit spirited congregational singing). Please make an effort to fill the Crystal Ballroom by 9:00am with warmth and singing for the early part of the service, which is contemplative and lyrical. There will be an option for people to participate in an exploration of prayer during the Torah Service. Rabbi Sitkin will help us explore the ways that different stimuli help us connect to our body, mind, heart, and soul during prayer. Bring friends. Bring Children. Come as you are.

Shabbat Kiddush: Women's Beit Midrash presents: "Reimagining the Tradition of Mikvah"- One of the oldest women-centered rituals, mikvah immersion is at once fraught with complexity and rich with meaning. Join Deborah Sacks Mintz in a deep dive into texts and teachings surrounding this ritual, as well as an exploration into the ways we can reclaim this tradition. 

I am thrilled to end a week of power outages with the power of singing. I hope that you will add your voice to our prayers.




Shabbat Shalom!
Kol Tuv,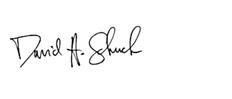 Rabbi David A. Schuck
Beth El Synagogue Center
1324 North Avenue
New Rochelle, NY 10804
Mon, December 17 2018 9 Tevet 5779